NEXT BLOCK DAY:
Want all of the block days on your mobile device?
Subscribe HERE:

MEET THE TEACHER
9.28.22
6pm - 7:30pm

~~~~~~~~~~~~~~~~~~~~~~~~~~~~~~~~~~~~~~~~~~~~~~~~~~~
Update your family profile & Join the PTA HERE!
Subscribe to the Student, PTA and the Block Schedule Calendars using the subscribe link above. Click this from your phone and it will sync to your phone's calendar.
If you log into the PTA website from your student's phone and subscribe to the block calendar again, that calendar will load onto your student's phone calendar.
Dallas County is looking for Student Clerk Poll Workers for the upcoming Tuesday, November 8, 2022, General & Joint Election. With each election, a new application must be filled out and submitted. Each student must be aware of the steps and criteria they must meet in order to work on Election Day.
PLEASE NOTE THAT AN APPLICATION SUBMISSION DOES NOT GUARANTEE A PLACEMENT.
Applications must be legible, and timely, and students must communicate with the Elections Department, their parents, and the Election Judge. The DEADLINE for application submission is Friday, September 23, 2022, for the Tuesday, November 8, 2022, General/ Joint Primary Election. You can EMAIL your application to (studentelectionworker@dallascounty.org) or FAX (214-819-6301).
Pay Rate: $16/hour, a maximum of 15 hours. In addition, 18 service hours can be acquired by participating.
Applications: Since this election will be conducted on a Tuesday. The principal's signature will be required. If Tuesday, November 8, 2022, is a student/teacher holiday for your school district a principal signature is NOT REQUIRED. A parent's signature is not required if the student is 18 years of age. Age is not the determining factor for the program. Any student 16 years or older (including tie over 18) are eligible until they graduate. **Please, write legibly!**
Questionnaire: After an application has been submitted, students will receive an email from our department with a link to our questionnaire. The questionnaire will be sent out on September 30, 2022. Students will need to complete and submit their questionnaires.
TRAINING: Students are required to attend training. The training schedule has not been finalized. Once the training days have been established, you will receive an email with the following signup dates.
COMMUNICATION: Students need to be in constant communication with the Election Department, their parents, and the precinct judge. If at any time you have any questions, please do not hesitate to contact us at (214)-819-6319 or email: studentelectionworker@dallascounty.org.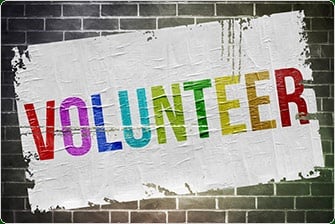 RISD Clothes Closet Volunteers Wanted!
Please click here to read what the RISD Clothes Closet needs and Sign Up TODAY!
https://www.signupgenius.com/go/10c044cadae238-risd
Class of 2023 Graduation Dates
The Class of 2023 graduations dates and times have been set and will be held at Eagle/Mustang Stadium over Memorial Day weekend.
Friday, May 26 @ 8 p.m. – Richardson High School
Saturday, May 27 @ 8 a.m. – Lake Highlands High School
Saturday, May 27 @ 8 p.m. – Pearce High School
Sunday, May 28 @ 8 a.m. – Berkner High School
Sunday, May 28 @ 8 p.m. – Weather make-up date (if needed)
Much more information will be shared with Class of 2023 students and parents as graduation season approaches.
RISD's Updated Cell Phone Policy for all secondary schools can be found
Voly Background Check
Click the image below and complete your volunteer application & background check for the 2022-23 school year.
LHHS BAND UPDATES!
Click image above for Audtion Info!
Email Lindsay HERE!
MRS. FINKLEA'S COLLEGE AND CAREER CENTER
Please click on the links below for important information from Robin Finklea (College and Career Counselor).
Meet Mrs. Robin Finklea (College and Career Counselor)
Step by Step College Application Quick Guide
Dallas County Promise Scholarship
Instructions for Logging Service Hours

CULUS WILLIAMS - culus.williams@risd.org
A-CL
MARIANNA HOGUE - marianna.hogue@risd.org
CN-GON
RHONDA BOSTON - rhonda.boston@risd.org
GOO-LAC
VELMA LOPEZ - velma.lopez@risd.org
LAD-NOL
JUDY LONDON-YOUNG - judy.london-young@risd.org
NOM-SAN
MAGGIE KARNOWSKI - maggie.karnowski@risd.org
SAND-WH
SHAMEKA BRACKENS (Lead Counselor) - shameka.brackens@risd.org
WI-Z
JOYCELYN ANDERSON - joycelyn.anderson@risd.org
P-TECH and Dual Credit
PATTY MCKAY - patricia.mckay@risd.org
504 Counselor
Your 2022-23 Clawset Team: Chandler Feldman (chandlerfeldman@att.net) and Denise Smith (dgsmithtx@icloud.com)
Thank you for supporting the LH Wildcat Club and the Clawset!
Click here to access The Clawset
Richardson Youth Leadership is a program that fosters leadership skills for high school juniors attending an RISD high school, or non-public high school students living in Richardson.
Over nine months, participants spend a half-day each month at various sites in the Richardson area learning about their community through activities designed to develop leadership and teamwork skills. Session topics include general leadership and ropes course training, as well as specific topics such as business, city government, education, health care, and public safety.
The application process for the 2022-2023 program is now open for this year's high school juniors, and the deadline is Tuesday, September 6th.
Click here for the application
If you have received a recent pending transaction notification from your credit car company
that shows it is from "LHHS PTA" with a www.risd.org email address association, and you have not purchased anything from Membership Toolkit or the LHHS PTA store, please contact your credit card company.
This is not coming from Lake Highlands High School PTA, it is a scam.
LHHS recently published a Faculty & Staff List on the Wildcat Parent Portal
and it is now accessible on the LHHS PTA website HERE!
AND
On the LHHS PTA Mobile App!
This list is grouped by Administrators, Counselors,
Nurses & Attendance, Staff & Teachers.
See someone missing? Email HERE.
PTA Members, Please Log your Hours
Please remember to log all of your volunteer hours! They include anything done for the high school and should include work done for the school off campus as well as on campus. We want to ensure that all of the PTA time is captured for the District. Click here to log hours. Please reach out to Jenn Rainer with any questions.

Library Services - Did You Know?
RISD Library Services
offers updated Select Title Opt Out options to provide parents with an opportunity to identify specific titles to opt out of library checkout for their child. RISD recognizes that families and students are unique, and different parents may have varying expectations regarding their students' reading lives and choices.
Parents who would like to opt their student out from access to specific titles can do so by contacting their school Library Information Technology Educator or visit the
LITE website
for more information or to sign up.
2022-2023 LHHS PTA OFFICER SLATE
The Lake Highlands High School PTA Nominating Committee offers the following officer names to the general body for consideration. These individuals have agreed, if elected, to hold the position noted during the 2022-2023 school year. Election of the officers will take place on Tuesday, March 22nd at the LHHS General PTA meeting.
President: Lindsay Baronoskie
1st VP Aide/Programs: Ginger Greenberg
2ND VP Membership: Molly Lewis
3rd VP Ways & Means: Erika Stilwell
4th VP Website: Merilee Biancardi
5th VP Communication: Jenny Littlefield
6th VP Teacher Appreciation: Jennifer Wilcox
Secretary: Kristi Ince
Treasurer: Courtney Gonzales
Parliamentarian: Melissa Bebell
Principal: Kerri Jones
Thank you to all who submitted their interest on the LHHS PTA Interest Indicator Form. Those interested in serving on committees will be contacted within 30 days of the election of the officers on March 22, 2022.
2022-23 Enrollment
Sign Up for Prinicpal Kerri Jones' Wildcat Weekly Email Newsletter:
Please click here to subscribe. Please note that parents of currently enrolled RISD students and current RISD employees are automatically sent newsletters from RISD and their school and it's not necessary to subscribe. Parents or staff who wish to receive news from other RISD schools may subscribe using the link above.
This newsletter was sent through RISD's Blackboard system, and current parents should be aware that unsubscribing from Blackboard messages at the link at the bottom of this message may prevent parents from receiving future messages from their child's school.
Visit the NEW Wildcat Parent Portal!
NEW!
View our New Student Website, "The Beat"!
Keeping All LH Students in the Loop on Wildcat Happenings!
Upcoming Events
Wednesday, September 28
Friday, October 7
Monday, October 10
Tuesday, October 11
Wednesday, October 12
Like us on Facebook by clicking HERE!
Other Facebook Pages:
(not managed by PTA or RISD)
Class of 2023 Parent Group HERE
Class of 2024 Parent Group HERE
Class of 2025 Parent Group HERE
Class of 2026 Parent Group HERE
LHHS Yearbook HERE (Instagram)
LHHS WIldcat Band HERE
LHHS Theater HERE
LHHS Cheer HERE
LHHS Alumni HERE
Quick Links
Complete Your Background Check:

Support LHHS Fundraisers!
Sponsors
We are so thankful to our sponsors for their generosity!
Click here for more information.