NEXT BLOCK DAY:
Want all of the block days on your mobile device?
Subscribe HERE:


RISD Summer Meals Program
Richardson ISD will offer summer meals for three weeks in June at seven different campuses across the district.
The RISD campuses where these meals will be available include Lake Highlands High School,
Richardson North Junior High, Richardson Heights Elementary, Skyview Elementary, Yale Elementary, RISD Academy, and Dobie Pre-K.
Click here to view the times when the meals will be provided. (en español)

Annual Parent Survey Closes Sunday
Click here to take Richardson ISD's 2023 Parent Survey.
Richardson ISD values parental feedback as the district strives to fulfill its mission of serving and preparing every student, every day. The survey closes Sunday.
Parents are encouraged to take a few minutes to complete this confidential survey that is designed for RISD parents to provide feedback about the school their child attends.


RISD Ambassadors
The RISD Ambassadors – previously known as Inside RISD – program will provide participants with a comprehensive overview and understanding of Richardson ISD.
This program will feature seven sessions during the 2023-24 school year at various times of day at multiple Richardson ISD locations. Please click here for dates and times.
Click here to access the application, and the deadline is July 15. The application is available in English and Spanish.

Online enrollment for next school year is for all students in Pre-K through grade 12. Please click here for more information about the enrollment process.
THE ALL SPORTS PROGRAM
Support Lake Highlands Area athletes and celebrate the 2023-24 school year with a group, senior or business ad!
Details can be found on the LH Wildcat Club site and in the links below.
The AD DEADLINE is June 19th!
Go Wildcats!
Sign up to help coordinate a picture and ad for your favorite GROUP!
Don't see your group? Let us know and we'll add it – lhsportsprogram@gmail.com
SENIOR AD details can be found at HERE!
It's a win/win to support LHHS athletes and promote your BUSINESS!
Details and pricing found HERE!
Email questions to lhsportsprogram@gmail.com!
Fresh Fruit Fridays are back! This spring we're shooting for a F3 once a month. Then next year, we're hoping for fruit for the LHHS students every week.
Update your family profile & Join the PTA HERE!
Subscribe to the Student, PTA and the Block Schedule Calendars using the subscribe link above. Click this from your phone and it will sync to your phone's calendar.
If you log into the PTA website from your student's phone and subscribe to the block calendar again, that calendar will load onto your student's phone calendar.


Contact your counselor for Zoom information
Recording here: Countdown To College


Summer ACCELERATION classes - registration open!
Registration for the RISD Summer Acceleration Program opens on April 3, 2023 at noon. This program allows students an opportunity to complete credits toward graduation over the summer.
Registration is available through: https://schoolpay.com/.
For more information about the RISD Summer Acceleration Program, please visit the RISD Summer School website at https://web.risd.org/summerlearning/.
If you have any questions about RISD Summer Program, please contact the summer school team at summerschool@risd.org.




Available Now! Submit Absentee Notes Electronically
FOCUS is the safe and secure online portal available to RISD parents to access their student's grades, schedule, attendance, and assessment history.
Beginning Jan. 4, RISD parents and guardians will be able to submit an absentee note electronically via FOCUS. Handwritten notes will still be accepted at all campuses, as well.
Click here for a short tutorial on how to submit an attendance note via FOCUS.
All RISD parents can receive daily or weekly notifications from the FOCUS portal, which is also accessible via a secure mobile app.
CELLPHONE POLICY SURVEY - RESULTS IN LINK
Dear RISD Parent,

The purpose of the Cellphone Policy Survey was to gather informational data around the implementation of RISD's Cellphone Free Environment Policy for the 22-23 school year. Thank you for your participation!


For more information about RISD's Student Cellphone Guidelines and to see results of the recent survey, please check this website:
https://web.risd.org/home/secondary-student-cellphone-guidelines/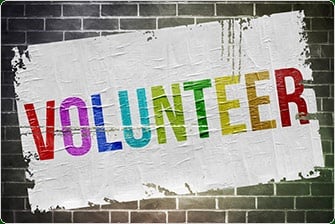 RISD Clothes Closet Volunteers Wanted!
Please click here to read what the RISD Clothes Closet needs and Sign Up TODAY!
https://bit.ly/LHclothescloset
The RISD Council of PTAs Clothes Closet provides clothing for RISD students in need so they can feel comfortable, confident and ready to learn! Students are referred to the Clothes Closet by their school counselor or nurse, and receive a full wardrobe of clothes. The Clothes Closet accepts donations of clothing, sizes 3T to adult XXL, that is cute, current and free of holes, stains or much wear and tear. The Clothes Closet also accepts well-loved clothing and textiles, but that should be placed in
a separate bag and boldly labeled "World Wear".
LHHS Wall of Fame
The Wall of Fame is a great way to show your support and display a permanent memory of your graduate, past and future students, family, teacher, club, staff or friend.
Click for an order form for the 4x8 bricks or 12x12 tiles, an order form for the 24x24 tiles, an Example sheet and a Logo Choices sheet. The online payment option is found here.
If you have ordered and paid for a brick online, please be sure to fill out the order form with language to be included on the brick and submit to Kathleen Elliott.
PLEASE CHECK OUT OUR CLUBS!
Class of 2023 Graduation Dates
The Class of 2023 graduations dates and times have been set and will be held at Eagle/Mustang Stadium over Memorial Day weekend.
Friday, May 26 @ 8 p.m. – Richardson High School
Saturday, May 27 @ 8 a.m. – Lake Highlands High School
Saturday, May 27 @ 8 p.m. – Pearce High School
Sunday, May 28 @ 8 a.m. – Berkner High School
Sunday, May 28 @ 8 p.m. – Weather make-up date (if needed)
Much more information will be shared with Class of 2023 students and parents as graduation season approaches.

If your child has any disability or learning difference, LHHS PTA SAGE has a discussion group for you! SAGE (Special and Gifted Education) includes all disabilities, gifted education, and the social and emotional wellness of students. You are invited to join this group if your current or incoming LHHS student:
has an IEP or a 504 Plan
has any disability or health diagnosis impacting them at school
is taking a GT course, or has received GT services at any point in the past (including REACH or past GT courses)
has any concerns about or needs support for their social and emotional needs
The mission of SAGE is to provide support, education, and advocacy for the families and educators of SAGE students. Please join us at https://www.facebook.com/groups/lhhssageparentcommunity/ and please e-mail Emily at emilykvr@gmail.com with any questions. Thank you for supporting SAGE needs and SAGE educators at LHHS!
See Something, Say Something
RISD High School Students and Parents,
This message is a reminder that the safety of our school, classmates, and employees is a responsibility shared by everyone. If you see or hear something that potentially threatens the safety of anyone at school or about a classmate who may be in crisis, please say something to teacher, administrator, parent, or trusted adult.
Sometimes a person would prefer to report something anonymously, and for those situations, our school provides a system called Anonymous Alerts. Readily available through the high school homepage, RISD's Safety & Security website, and bookmarked on every student Chromebook, Anonymous Alerts allows a person to make an anonymous online report about any situation that potentially impacts the safety or well-being of our school, any student, or any employee. All Anonymous Alerts reports are investigated by RISD, and if necessary, by police.
Please remember, situations that are true emergencies should be reported to 911, or the National Suicide Prevention Lifeline at 1-800-273-8255.
Thank you for taking a moment to think about the safety of our school and to be prepared to say something if you see something.
MRS. FINKLEA'S COLLEGE AND CAREER CENTER
CULUS WILLIAMS - culus.williams@risd.org
A-CL
MARIANNA HOGUE - marianna.hogue@risd.org
CN-GON
RHONDA BOSTON - rhonda.boston@risd.org
GOO-LAC
VELMA LOPEZ - velma.lopez@risd.org
LAD-NOL
JUDY LONDON-YOUNG - judy.london-young@risd.org
NOM-SAN
MAGGIE KARNOWSKI - maggie.karnowski@risd.org
SAND-WH
SHAMEKA BRACKENS (Lead Counselor) - shameka.brackens@risd.org
WI-Z
JOYCELYN ANDERSON - joycelyn.anderson@risd.org
P-TECH and Dual Credit
PATTY MCKAY - patricia.mckay@risd.org
504 Counselor
Your 2022-23 Clawset Team: Chandler Feldman (chandlerfeldman@att.net) and Denise Smith (dgsmithtx@icloud.com)
Thank you for supporting the LH Wildcat Club and the Clawset!
Click here to access The Clawset
If you have received a recent pending transaction notification from your credit car company
that shows it is from "LHHS PTA" with a www.risd.org email address association, and you have not purchased anything from Membership Toolkit or the LHHS PTA store, please contact your credit card company.
This is not coming from Lake Highlands High School PTA, it is a scam.
LHHS recently published a Faculty & Staff List on the Wildcat Parent Portal
and it is now accessible on the LHHS PTA website HERE!
AND
On the LHHS PTA Mobile App!
This list is grouped by Administrators, Counselors,
Nurses & Attendance, Staff & Teachers.
See someone missing? Email HERE.
PTA Members, Please Log your Hours
Please remember to log all of your volunteer hours! They include anything done for the high school and should include work done for the school off campus as well as on campus. We want to ensure that all of the PTA time is captured for the District. Click here to log hours. Please reach out to Jenn Rainer with any questions.

Library Services - Did You Know?
RISD Library Services
offers updated Select Title Opt Out options to provide parents with an opportunity to identify specific titles to opt out of library checkout for their child. RISD recognizes that families and students are unique, and different parents may have varying expectations regarding their students' reading lives and choices.
Parents who would like to opt their student out from access to specific titles can do so by contacting their school Library Information Technology Educator or visit the
LITE website
for more information or to sign up.

Sign Up for Principal Kerri Jones' Wildcat Weekly Email Newsletter:
Please click here to subscribe. Please note that parents of currently enrolled RISD students and current RISD employees are automatically sent newsletters from RISD and their school and it's not necessary to subscribe. Parents or staff who wish to receive news from other RISD schools may subscribe using the link above.
This newsletter was sent through RISD's Blackboard system, and current parents should be aware that unsubscribing from Blackboard messages at the link at the bottom of this message may prevent parents from receiving future messages from their child's school.
Visit the NEW Wildcat Parent Portal!
NEW!
View our New Student Website, "The Beat"!
Keeping All LH Students in the Loop on Wildcat Happenings!
Upcoming Events
Like us on Facebook by clicking HERE!
Other Facebook Pages:
(not managed by PTA or RISD)
Class of 2023 Parent Group HERE
Class of 2024 Parent Group HERE
Class of 2025 Parent Group HERE
Class of 2026 Parent Group HERE
LHHS Yearbook HERE (Instagram)
LHHS WIldcat Band HERE
LHHS Theater HERE
LHHS Cheer HERE
LHHS Alumni HERE
Quick Links
Complete Your Background Check:

Sponsors
We are so thankful to our sponsors for their generosity!
Click here for more information.